Planning of a training centre for women in Mamfe diocese.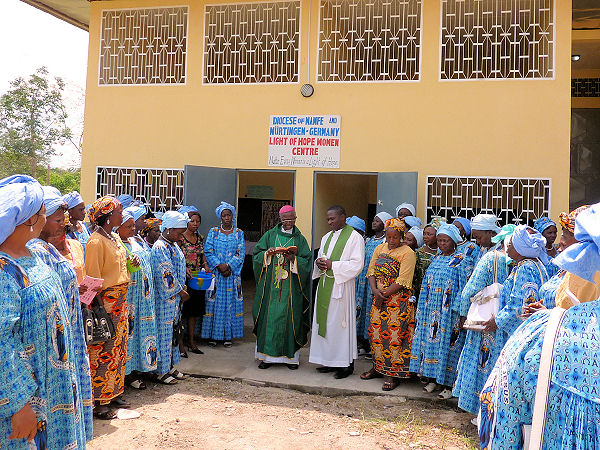 Background:
Thanks to the support of "Light of Hope 2010/2011", a campaign by the local newspaper (Nuertinger Zeitung), we can support the foundation of a Women's Empowerment Centre. In 2010 the International Day of Prayer drew our attention to the women in Cameroon. On the occasion of Bishop Lysinge's visit to Nuertingen in April 2010, accompanied by his secretary Fr. Maurice Ashley, we discussed the important role women play in rural Cameroon society and this project, aimed at training, supporting and encouraging the women of Mamfe diocese was put forward.
Objectives:
A training centre for women of all age groups has been opened in Mamfe. Here women are to be given the opportunity to learn skills and small trades such as tailoring, hairdressing, computer work. Furthermore practical help will be given in the preparation and marketing of own agricultural produce. Small loans are to be made available to assist in starting initiatives.