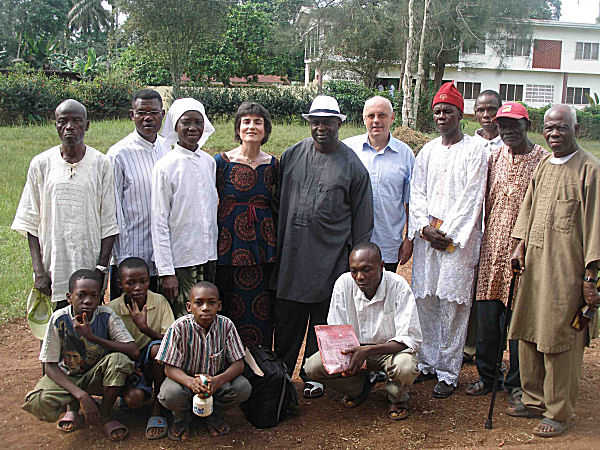 "Ivy Hope Foundation" NGO, founded by Clifford Orjiako
The Ivy Hope Foundation is a non-government organisation based in Imo State, Nigeria.
It states its mission as: "Keeping Hope alive in Faith and Deeds".
The foundation endeavours to sponsor needy children in nursery, primary and junior secondary school; it is engaged in youth training and women empowerment programs and in the campaign against child labor and HIV aids in Nigeria.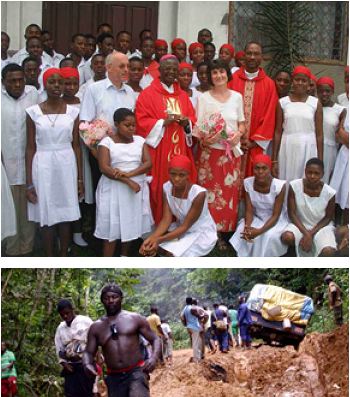 Diocese of Mamfe
The Diocese of Mamfe, created by Pope John Paul II on the 21st of February 1999, is located in the forest heartland of the South West Region of the Republic of Cameroon. It is over 650 km from the capital city of Cameroon, Yaoundé. The people mainly live on subsistence farming and small businesses. Pastoral care often involves long marches on foot or driving on mud roads, impassable in the wet season.
The number of Catholics is over 90,000 in a population of circa 246,000. The first bishop was Rev. Francis Lysinge, who visited Nuertingen in July 2010 for the first time. The diocese of Mamfe officially celebrated its 10th jubilee in March 2010. In January 2014 Most Reverend Andrew Nkea Fuanya became bishop of the diocese.