Borehole construction in Umuario, (Nigeria)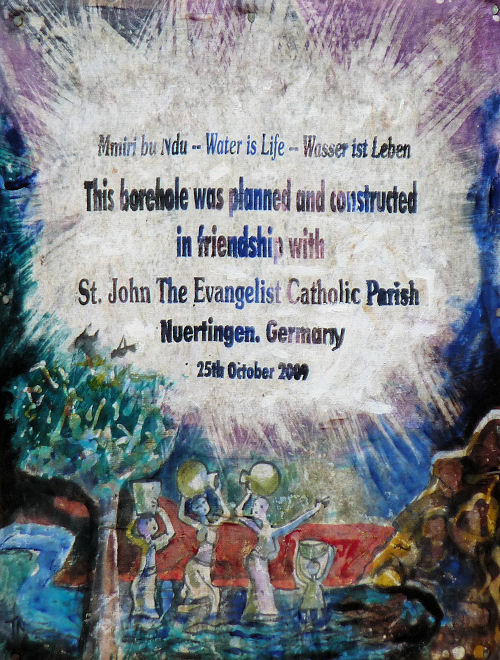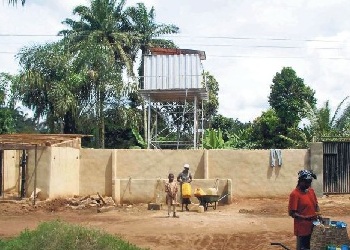 Umuario is a village in south-east Nigeria. Approx. 5000 people live in its catchment area. Water shortage is an essential problem. Water had to be carried over long distances by the women and children. An earlier attempt to ease the situation by building a well failed due to technical inadequacies.
Thanks to donations from various institutions around Nuertingen the Africa Work Group was able to carry out a pioneer project: the construction of a solar powered borehole.
The necessary technical equipment was obtained in Germany and shipped to Nigeria. On site the well was skillfully constructed by an engineer from the Imo State water supply company. The project was managed by our partner Clifford Orjiako.
On the occasion of the inauguration the borehole was handed over to the village comittee. A very modest charge for water collected ensures the finance of the borehole's maintenance.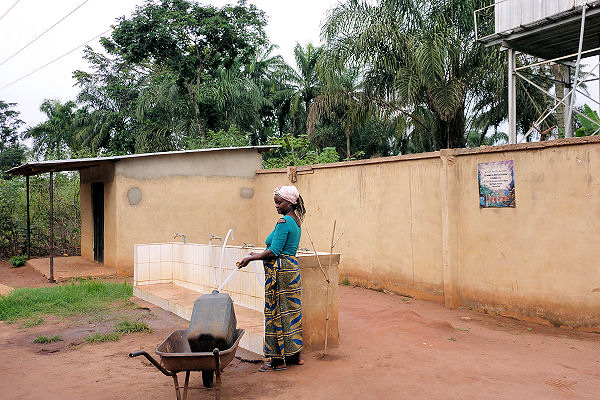 In February 2011 we were able to see that the borehole is functioning well and enjoys regular use.

Further photos in our photo album